Brand New Release
Values And the Evolution of Consciousness
Learn more about how Values play out in our world, the way they inspire conflict and what to do about it.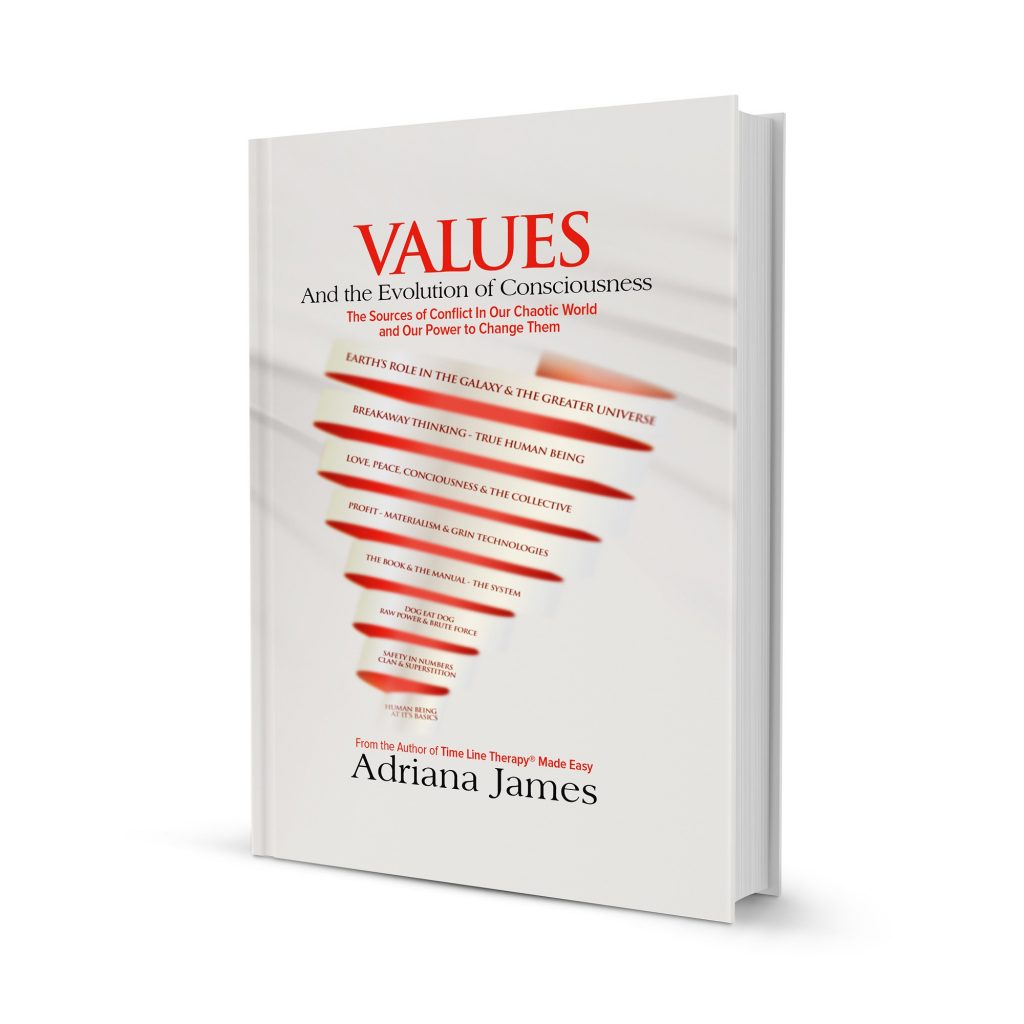 Join Our Community
JOIN OUR COMMUNITY
Be part of a group of people who are focused on achieving real outcomes.
GET CLEAR ON YOUR GOALS
Visit us often to access resources and tools to better your life.
JOIN US IN LIVE TRAINING
We regularly run Certification Training, take action today
Develop Your Consciousness
"As far as we look back in our history, we have searched for ways in which to explain the mystery of our motivations, behaviours, relationships, and overall the meaning of our existence in the face of a mysterious universe. Why do we live? Why do we die? What is this life about?" ~ Adriana James, Values And the Evolution of Consciousness, 2016
Adriana James has been an incredible influence and a wonderful mentor.  When we met, I was incredibly stuck and searching for tools to breakthrough barriers that kept me hostage to myself. Thank you for all that you do, your knowledge is endless and thanks to your guidance – I know I can do ANYTHING I choose.